Admissions & Programs
Spectator Rates
&

Programs:

There are no Tournament Passes. Day rates are listed below:

Adult: $10.00
Student: $5.00 (a current student ID must be presented)
Under 6: Free
Player athletes and coaches must wear ID badges to enter the gymnasiums.

Programs:
Souvenir programs will be available at all three venues for $10.00 each. Purchasing the program will also give you a discount at particpating restaurants and businesses in Olds if you show them your program. An online version is available under the PROGRAM link at the top of the website.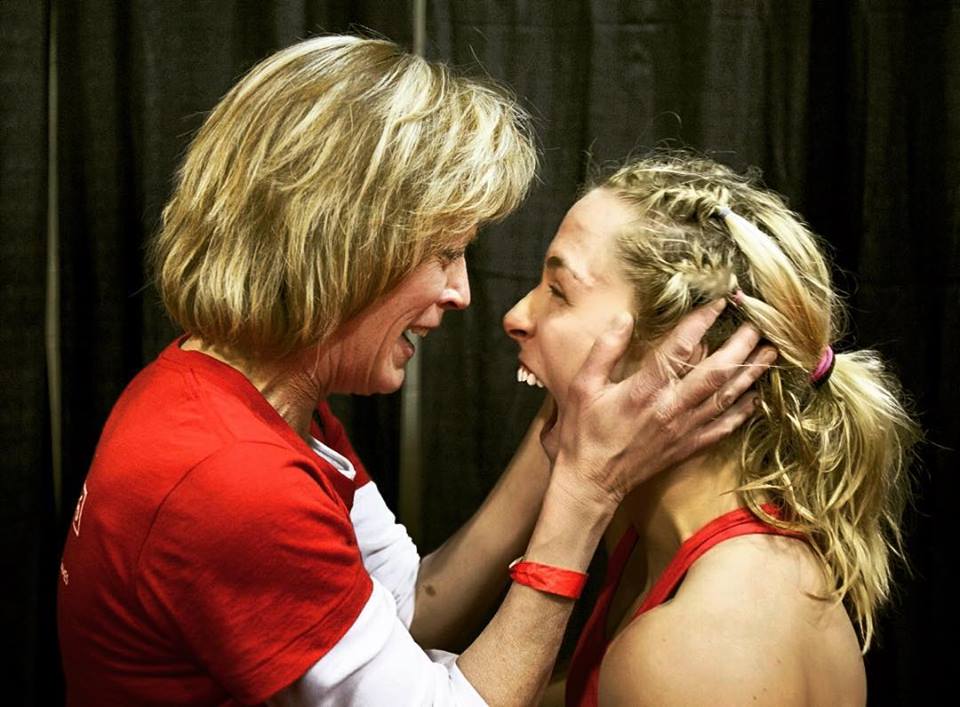 Parents of athletes will recognize the emotions when your child fullfills a lifelong dream. Mom Val and Danielle celebrate Danielle's victory and place on the Olympic team. Two dollars from the sale of each program will go towards helping an OHS Alumni, Danielle Lappage, compete in the Wrestling Event at this Summer Olympics in Rio de Janeiro, Brazil .
Photo Credit: Noel West