Parking
Ralph Klein Centre:
Use ENTRANCE F at the south end of the Community Learning Campus off of Highway 2A. Continue heading east along the south end of the buildings, Parking Lot O can be found on the right hand side.
For bus parking continue past Parking Lot O to the roundabout by the school bus barns and then return back to park on the north side of the road Bus Parking between the hours of 8:00AM - 4:00PM on Wednesday, Thursday and Friday in the CESD bus maintenance area. (see picture) Just East of the ball diamond on the South side of the school. After those hours the road side south of the school is fine. Thanks so much for your cooperation.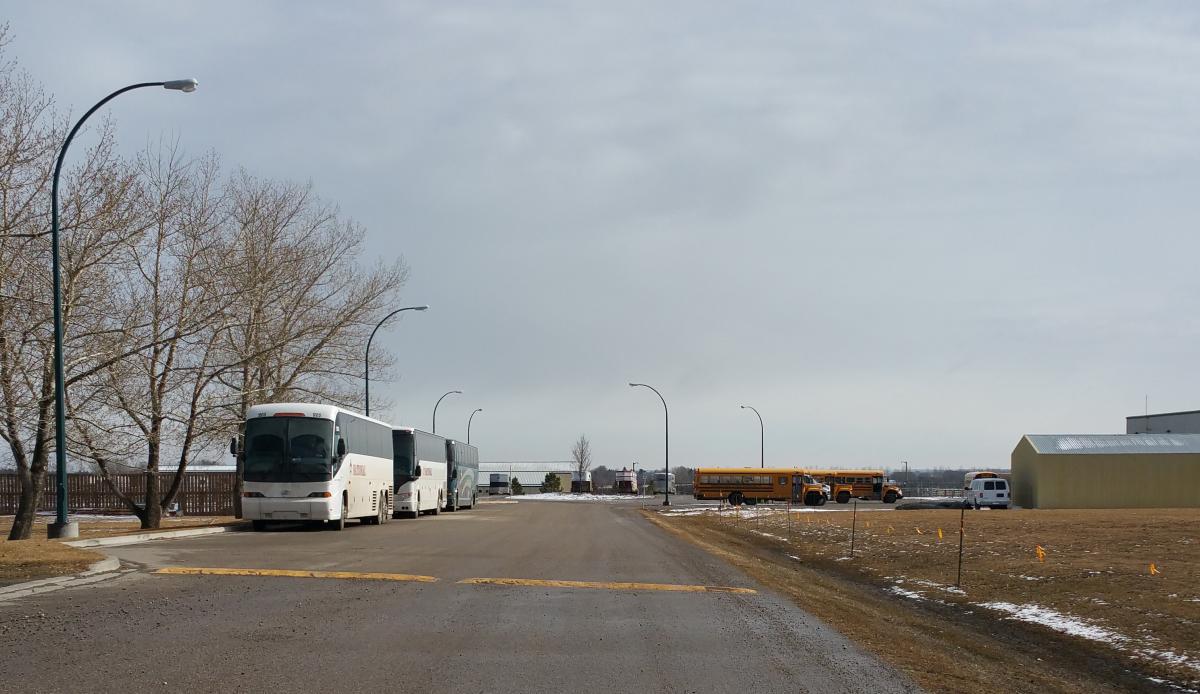 FGH Gymnasium and the Student Alumni Centre:
Use ENTRANCE D off of Highway 2 A, continue east until you come to a fork in the road. Turn left and look for Parking Lot DD on the right hand side of the road. Signs will be posted to help you find the photography studio, Student Alumni Centre and the FGH Gymnasium.
Didsbury High School:
Spectators can park in the staff parking lot on the east side of Didsbury High or in the Student lot on the south west corner of Didsbury High. Team buses please park at the very south end of the lot.
Please be aware that both Olds High and Didsbury High will have classes in session on Thursday and Friday. Please do not park in bussing lanes at either school.
Olds College Campus Map (RKC & FGH)

Google Map of Olds College Campus (RKC & FGH)