Spectators
Spectator Info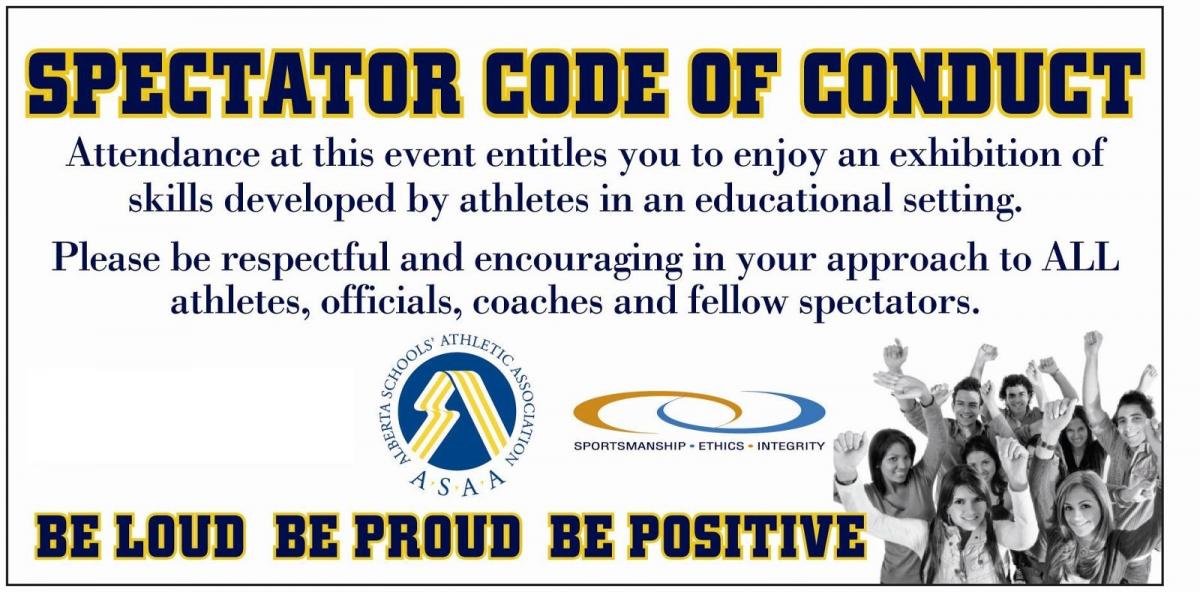 Spectator Code of Conduct:
demonstrate courtsey and good sportsmanship by positive cheers of encouragment for their team, not against the opposing team
show proper acceptance of officials' judgment
be respectful and encouraging to ALL athletes, officials, coaches and fellow spectators
*Please note that noisemakers are not permitted during Provinical Championship tournaments. Prohibited noisemakers may include but are not limited to: air horns, cow bells, plastic tube horns,garbage can lids, etc.
Spectator admission fees:
$20 Weekend Pass
$10 Daily Pass
Children under 12 free
Parking
Stalls for service and emergency vehicles must be left open at all times. There will be NO ENTRY or PARKING in the bus loop Thursday, March 16 between 8:15AM - 8:45AM and 3:00PM - 3:30PM, as busses must load and unload at those times.
Busses may use the bus lane to drop off and pick up players at all other times but must be parked either in the gravel parking lot east of the main lot or on the street.
Parking for smaller vehicles is available in the lots immediately east and south of the school, as well as another gravel lot to the east of the main parking lot.