Accommodations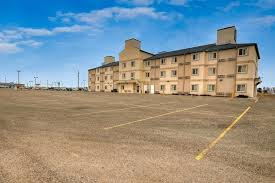 Accommodations:

Rooms have been blocked off in Claresholm for the tournament at the hotels listed below from Wednesday, March 14 up to and including Friday, March 16 with departure from these facilities by 11:00 AM on Saturday, March 17. If a team choose to stay Saturday night as well they need to make that arrangement with the given venue.
All reservations are booked under Willow Creek Composite High School with Connie Sillito as the contact person and must be made by 6:00 PM on Monday, March 12 before these rooms are released back to the general public.


Best Seven Inn - Folio No: 130

www.best7inn.com
1-403-625-3347

4063 1A St. West - Highway 2 (south end)
Claresholm, AB T0L 0T0

10 rooms available for $105.00 room + tax
They have a restaurant on site that serves breakfast, lunch and supper.


Bluebird Motel

www.bluebirdmotel.ab.ca
Toll free 1-800-661-489¼03-625-3395

55th Avenue West - Highway 2
Claresholm, AB T0L 0T0

10 rooms with 2 queen beds $90.00+tax
2 bedroom suite (2 double beds in each room) $100.00+tax
They do not supply a breakfast - you have to go offsite

Lazy J Motel - Confirmation #619

www.lazyjmotel.com
1- 403-625-4949

5225 1st Street West - Highway 2
Claresholm, AB T0L 0T0

15 double rooms - $85.00 + tax
Offer an expanded complimentary continental breakfast



Wilshire Inn

They currently do not have a website
1-403-625-4646

11 Alberta Road
Claresholm, AB T0L 0T0

60 double rooms booked
Manager said more rooms booked the rate will drop
17 years and under are free:
1 adult in room - $87.99+tax
2 adults in room - $93.99+tax
3 adults in room - $96.99+tax
4 adults in room - $99.99+tax
(if there are 4 16 year old players in a room the rate would be $87.99)
They offer: 24 hour front desk service, fee continental breakfast, free wifi and internet, free parking, vending machines include snacks and soft drinks, fridge and microwave in each room.
Please call directly to book your rooms.