About Grande Prairie and Local Hotels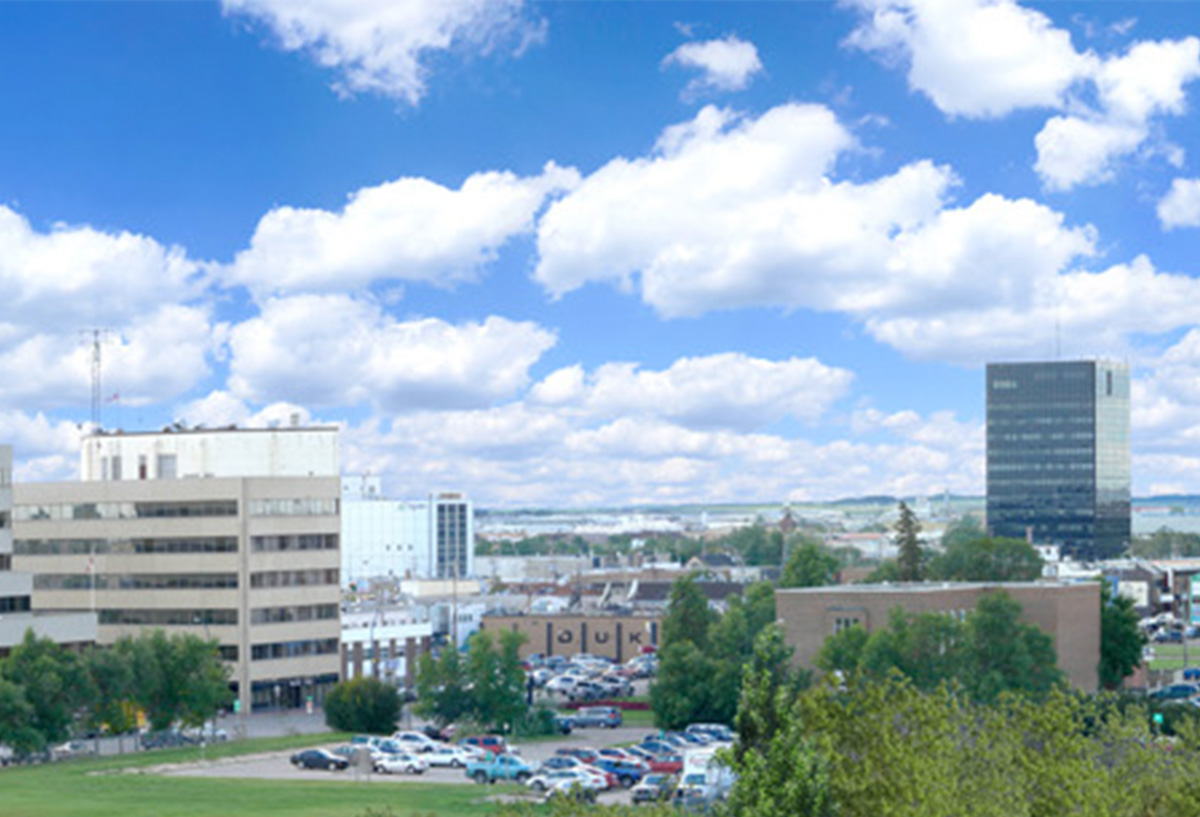 The Southern Gateway to the Peace River County, Grande Prairie is a four-and-a-half hour drive northwest of Edmonton. Located on Treaty 8 Territory, Grande Prairie is the major hub of Northwest Alberta, boasting a population of over 60,000. The surrounding Grande Prairie County is known for exciting dinosaur bone discoveries, exhibited at the Philip J. Currie Dinosaur Museum, and for early settler historical sites, such as the Old Bezanson Townsite.
Learning in Grande Prairie
Grande Prairie has two public high schools, a Catholic high school, a county high school, and a regional college for continuing education. Charles Spencer High School is the city's only 4A public high school. The 2018 ASAA 4A Boys' and Girls' Volleyball Provincial Championships are being hosted by Charles Spencer in partnership with St. Joseph Catholic High School and Grande Prairie Regional College.
About Charles Spencer High School
Charles E. Spencer was a partner in the company that founded the original Grande Prairie townsite. He built many of the city's original buildings, and was highly involved in a number of civic projects and initiatives in the Peace Region. His visionary dedication to community success makes him the embodiment of the maverick spirit that symbolizes our achievement.
At Charles Spencer High School, we are proud to be Mavericks. Our school has held provincial titles in a number of ASAA sports, including Basketball and Wrestling. We offer a cutting-edge digital media studio, a multi-award winning culinary program and a highly-acclaimed musical theatre team.
Local Hotels and Accommodation
Blocks of rooms have been reserved at the following hotels. When calling, please ask to reserve rooms under the 4A Provincial Volleyball block booking. Teams are asked that they book rooms only for athletes, coaches, and team officials under these blocks. Teams can call the properties below to book under this block or use the links provided to arrange bookings.
Service Plus Inns and Suite (30 rooms - $119/night plus tax)
Please call first - parent company is an ASAA sponsor.
Cut-off date to reserve rooms under this block is November 19.
10810 - 107 Ave, Grande Prairie
780-538-3900
Pomeroy Group Hotels (80 Doubles and 30 Kings)
Cut-off date to reserve rooms under this block is November 20.
Pomeroy Inn and Conference Centre ($139/night plus tax)
11633 - 100 St, Grande Prairie
780-532-5221
Pomeroy Inn and Conference Centre
Stonebridge Hotel ($129/night plus tax)
12102 - 100 St, Grande Prairie, AB
780-539-5561
Stonebridge Hotel