Spectators
Spectator Admission Fees:
Each fan will be charged $5/day pass or $10/tournament pass for admission to this year's 1A ASAA Girls Volleyball Provincials. Children under 6 are free. In lieu of the admission fee, a non-perishable food donation may be brought. Food donations will be distributed to for the Lacombe Community Foodbank and Clothing Centre. A limited number of Tournament Programs will be available for $5.00.
Identified Spectators
Only "identified spectators" will be permitted. As per the regulations set out by ASAA, a list of all "identified spectators" for each school must be submitted to the host committee 1 day prior to the provincial tournament. Based on 1/3 capacity, each team is allowed up to 38 spectators in the gym at each game. After the team is registered, the host committee will send the contact person a Google Sheet to register the spectators for the team. Please submit the Google Sheet before Wednesday at 9:00 AM. All spectators MUST be masked while in the school. There will be NO medical exemptions for masking at provincials.
Parking
Stalls for Custodial and emergency vehicles must be left open at all times. CACHS and LCHS are located in residential areas. Please be polite to house owners if you park near their property.
At
CACHS
(Central Alberta Christian High School): Please avoid parking along the streets surrounding the school if at all possible. Access the designated parking lot through the main parking lot on the south side of the school.
Buses
and other vehicles can drop their students off as you pass the main doors. Continue into the west parking lot to park. You should be able to exit the parking lot through the north gate, onto Northstar Drive. Turn right to return to 58 Street.
22 Eagle Road, Lacombe, AB T4L 1G7
At
LCHS
(Lacombe Composite High School): Access the gym along the west/left side of the school. No parking along the ring road around the school. You may drop off your atheletes at the northwest door and continue around the loop, returning to the street. During the school day, cars must park along the north and south streets. Buses must park on streets south of the school until 4PM on Thursday and Friday. They should then be able to park in the front of the school after 4PM Thursday and Friday.
Please do not walk through LCHS hallways - use only the northwest doors.
5628 56 Ave, Lacombe, AB T4L 1G6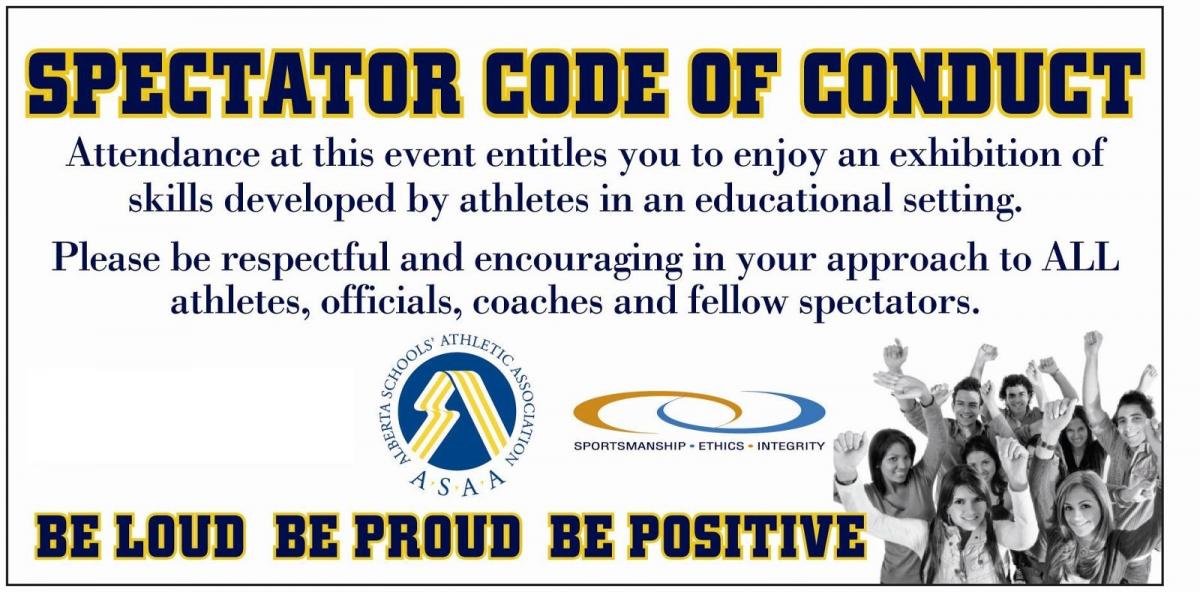 Spectator Code of Conduct:
Spectators demonstrate courtsey and good sportsmanship with positive cheers of encouragment for their team, not against the opposing team.
Spectators show proper acceptance of referees and other officials' judgment.
Spectators are respectful and encouraging to ALL athletes, officials, coaches and fellow spectators.
PLEASE NOTE THAT NOISEMAKERS ARE NOT PERMITTED DURING ASAA PROVINICAL CHAMPIONSHIP TOURNAMENTS. PROHIBITED NOISEMAKERS MAY INCLUDE BUT ARE NOT LIMITED TO: AIR HORNS, COW BELLS, PLASTIC TUBE HORNS,GARBAGE CAN LIDS, ETC.