Spectator Info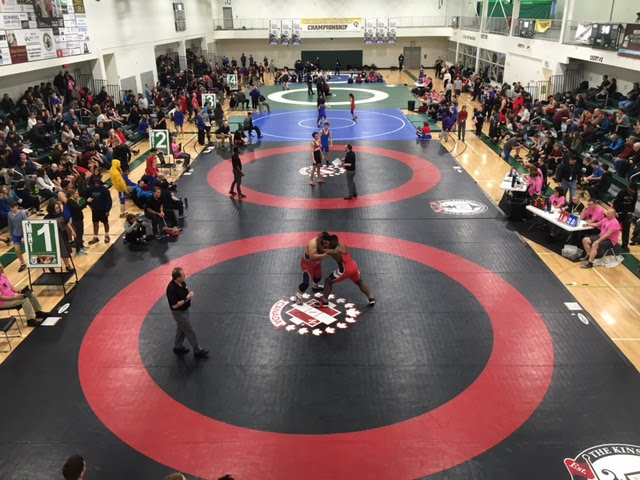 Tournament Admission:
$10.00 - at the door (covers Friday
&

Saturday)
$5.00 - Student's Pass (Grades 7-12)
Ages 10 and under - FREE
Tournament Photos
Individual photos are available at this site:
https://tinyurl.com/ydh8ay6x
Use the QR code on the posters around the school.
Parking
PLEASE NOTE: Medicine Hat High School went through a major modernization and we missed our timing with the early frost to complete our parking lot. This will likely not be finished until well after wrestling provincials. Limited parking will be available on the north and east side of the building including staff parking spaces on a first come first serve basis. You may need to park on the street, please be mindful of parking restrictions on the street as we have no control over police ticketing for any parking violation.
Bus Zones: Specified bus parking zone for provincials is on 5th Street - north of our football field. Buses are allowed to 'Drop and Go' on 7th Street directly south of our main doors -but NO Parking.
Friday: Classes are in session so you will discover RESTRICTED/LIMITED PARKING ON FRIDAY prior to 3:45 pm
Accommodations - suggested tournament hotels
Travelodge Hotel
1100 Redcliff Dr. SW, Medicine Hat
(403) 908-0680
Comfort Inn & Suites
2317 Trans Canada Way SE, Medicine Hat
(403) 504-1700
Days Inn
24 Strachan Ct SE, Medicine Hat
(403) 580-3297
Holiday Inn Express & Suites
20 Strachan Ct SE, Medicine Hat
(403) 527-1749
Medicine Hat Lodge
1051 Ross Glen Dr SE, Medicine Hat
(403) 529-2222
Please mention you are participating in the ASAA Wrestling Provincials at Medicine Hat High School when booking.
MHHS Live Streaming
https://www.youtube.com/watch?v=tLDB_twRxns