About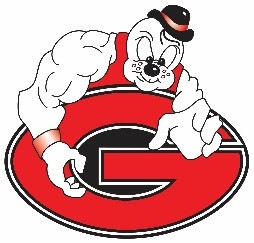 About Bishop Grandin High School (BGHS)
Bishop Grandin High School was built in 1966 and is holding its celebration of 50 years in May!
We have a number of 'Claim to Fame's' and in May we are excited about showcasing these as well as celebrating the thousands of people who have been a part of building our incredible school community and culture.
Our current population is 1650 students, over 92 Staff & Support Staff.
Our wrestling program at BGHS was established in 1980 thanks to Mr. Dave Hauk.
Since its start we have hosted the Junior/Espoir Nationals, Calgary City's several times, our own Bishop Grandin Invitational Tournament from 1991-2001 and this year the ASAA Provincial Championships!
BGHS has had eight of our wrestlers become National Champions (Mike Tieman, Mark Tieman, Neil Domstad, Paul McConnell, Jason Cain, Author Stefan, Leah Koutromanous, Logan Sloan), we have had countless individual Provincial Champions and we have been City Champions 1982-1986, 1988-1997 and 2000. Our Female Wrestlers won City's in 1997 and also were the first ever Female Provincial Champions.
We are very proud of our Wrestling Program, our dedicated student athletes, our committed and dedicated Coaches and our supportive Administrative Team and fellow staff members.
Welcome to Bishop Grandin High School - Home of the GHOSTS!


Google map to Bishop Grandin High School