Coaching
With over 7,500 high school coches in Alberta, the ASAA works to ensure that they all have access to quality educational training opportunities.
In 2011, the ASAA launched an online coach education program designed to provide accessible, quality coach education for school coaches in Alberta. This resource was later adopted by School Sport Canada and re-branded into a national intitiative known as School Coach.ca. This resource offers a variety of training opportunities and e-learning courses for coaches and provides the platform for all ASAA required courses.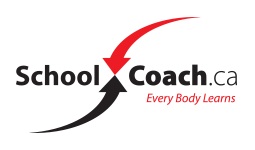 Coaching Requirements for Alberta High School Coaches
Every team official (Head Coach, Assistant Coach, Teacher Sponsor) in all ASAA sports must complete the online concussion course available on www.schoolcoach.ca by one month into their respective Season of Play; this includes every team official who is regularly present with the team during competition.
At least one team official (Head Coach, Assistant Coach, Teacher Sponsor) must complete the ASAA Bylaws and Policies course available on www.schoolcoach.ca prior to being involved with his/her teams games.
All member schools must have at least one teacher coach or Agent of the Board on staff complete the Fundamentals of Coaching course on www.schoolcoach.ca by October 10 of the current school year.
Begin your coach training today by visiting www.schoolcoach.ca
The National Coaching Certification Program (NCCP)
The NCCP is the flagship program of the Coaching Association of Canada and is the largest adult continuing education program in Canada. For additional information on the NCCP, visit the CAC website.

If you have any questions about coaching at the high school level in Alberta, please contact Deanna Metro