!MPACT Student Leadership

Leadership Training for High School Student Sport Leaders and Advisors
The Alberta Schools' Athletic Association is excited to announce the hosting of a student leadership initiative. The !MPACT Leadership Workshops are for high school student sports leaders and advisors and will address the topics of leadership, teamwork, sportsmanship, respect, and positive values. The goal of these workshops is to provide a forum for student athletes and adult leaders to discuss relevant topics in educational based athletics and activities. Through interactive group discussions, scenario situations and hands-on activities, student leaders should be able to go back to their schools and implement a plan of action. We believe this is a unique opportunity for you and your student athlete leaders to develop skills that can not only be used in the school setting but can also guide them in all their future endeavors throughout life. We would highly encourage you to take part in this opportunity and we look forward to getting your schools' registration application.

The 2019 !MPACT Student Leadership Workshop will be held on May 13 & 14, 2019 at Olds College. Check out the Information Package for all event details.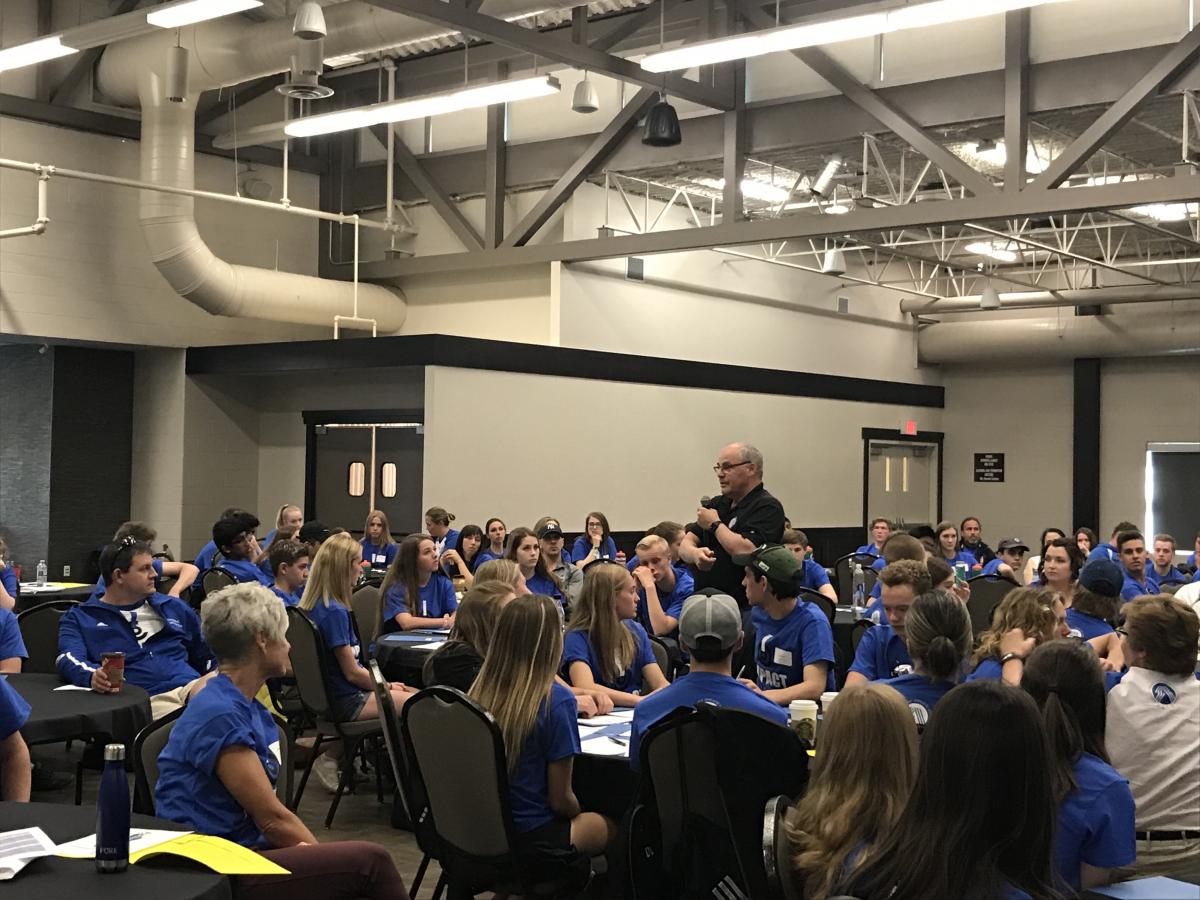 Registration Information - 2019
Your school is able to send up to four student delegates and two adult advisors. A recommended selection criterion is included in the Information Package, along with all other relevant workshop information.
Registration Fee = $75 + GST per person
This cost includes all training materials, t-shirt, and 3 meals (Dinner Monday + Breakfast and Lunch Tuesday)
Overnight accommodations are available at the registering schools expense on site. The registration fee does NOT include accommodations.
Download and complete the Registration Form and e-mail it to deanna@asaa.ca. You will receive a confirmation e-mail.
A Workshop Preferences Form will be sent to all schools after the workshops are finalized (February 2019). Each student will be asked to complete this form and assignments will be distributed on a first come-first serve basis.
The ASAA will send your school an invoice for your registration fees. Olds College will send you an invoice for your accommodations.
Feedback from attendees at the 2018 Workshop:
"The information shared was very relevant and and made me consider the ways I can be a better leader at school and in sports."
"It is great to take positive young people out of the building to meet other like minded individuals."
* * *

Questions or Concerns?
Please contact Deanna Metro, ASAA Assistant Director
deanna@asaa.ca
780-643-1888